About Cindi
Cindi Sansone-Braff
An award-winning playwright, Cindi Sansone-Braff, has a Bachelor of fine arts from University of Connecticut. She is known as The Romance Whisperer, because she is a relationship coach and a psychic/medium and Tarot-therapist. Newsday has recommended her as one of the top six psychic/mediums on Long Island. She won The Long Island Press, Best of L.I. 2010 Contest in the Psychic Category. In 2011, she was named the Number 1 Psychic by The Long Island Press, and once again she captured the title of Best Psychic of 2012. Cindi tries to prove that death ends a life but not a relationship.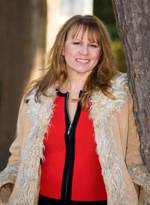 She is the author of Grant Me a Higher Love: How to Go from the Relationship from Hell to One that's Heaven Sent by Scaling The Ladder of Love. This post 9-11, step-by-step spiritual guide to loving with the heart, soul, mind, and body is one of the most comprehensive studies of love you'll ever encounter. It is one of Amazon's bestselling books in the New Age/Channeling categories. She is also a Board Member of the Long Island Authors' Group.
For the last thirty years, Cindi has been a professional children's entertainer, dancer, choreographer, director, playwright, and theatrical agent. During this time she has performed in and/or directed more than ten thousand shows, including a summer long dance concert sponsored by the city of New York, and several university productions. Performing at Lincoln Center was the highlight of her dance career. She has taught creative writing, playwriting, drama, dance, and fitness classes in many Continuing Education programs on Long Island. Her full-length, dramatic play, A Whole, Empty House, was a finalist in the Robert A. Forest Playwriting Competition. Her full-length, romantic comedy, Angel's Mice and Men, was a finalist in Lodi's National New Play contest and Theatre Festival. Her full-length, dramatic play, Phantom Pain, was a finalist in the Playwrights Center's Playlab program in Minneapolis. She recently completed another full-length play based on Beethoven: The Man, the Myth, and the Music, entitled Beethoven's Promethean Concerto in C Minor WoO.
Cindi has thousands of Tarot card clients and many well-known celebrities are among her biggest fans. She is the host of her own radio show called, Ask the Psychic. She has been a guest on the television show, The Ladies Room, which airs on Long Island's East End. She was recently featured on Cablevision's Neighborhood Journal.
For more information on working with Cindi, please get in touch via the contact page.